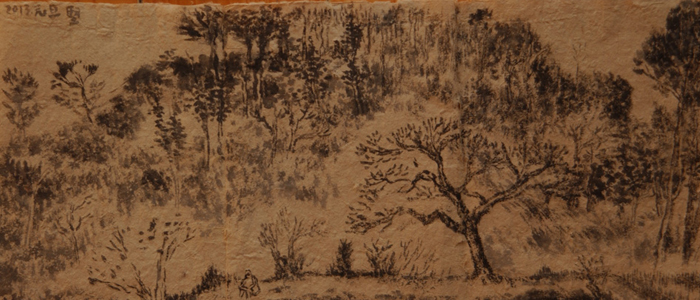 BIO
Li Jian was born in 1969 and grew up in the mountains of Yunnan, he has a profound interest in tra- ditional Chinese culture and the origins of Oriental art.
Li's delicate work explores the in- ner spiritual being and the harmo- ny of the natural world, which he views as constantly under threat by industry and big business, meaning that the balance of order is upset and out of synch.
Jian works mainly with ink on yellow rice paper, his lone monumental black clothed figure stands mournfully against a landscape that might change tomorrow for all the wildlife and ducks have gone. He is a sensitive artist who demonstrates a skill that dates back centuries.
Li Jian has exhibited widely across China and Internationally in 2012 he participated in the '60 Year's Exhibition' of Yunnan Sculpture. He was awarded first place at the Kunming Fine Arts Biennale – Yun- nan Exhibition – for Excellent Art Works.
Showing all 4 results