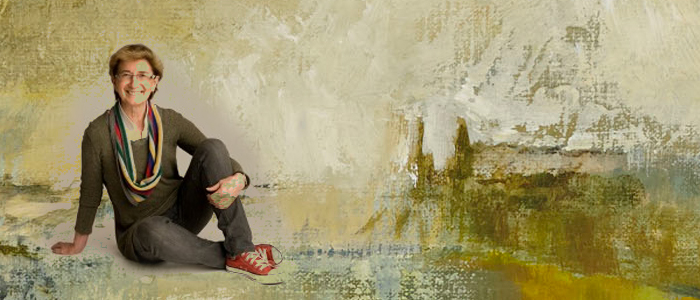 BIO
Margaret studied at the National College of Art & Design, Dublin from 1967-1969.
Although qualified as a draftswoman she continued her education at the National College of Art in Dublin and studied under the famous Breton, Yann Renard Goulet, RHA. She now lives and works in Dublin and has been exhibiting her work in both oils and watercolours to much critical acclaim.
Her themes range from still life to haunting portraits of a physical yet mystical Ireland as she focuses on what she calls the language of the land and its history. Margaret draws inspiration from everyday life and events. She's excited by the undercurrents of feeling that run throughout peoples' lives which she feels is reflected in their environment and landscape.
In the last ten years Margaret has held solo exhibitions in Dublin, Cork, England, France and New York. Her work, shown regularly at the RHA in Dublin, has been exhibited throughout Ireland since 1984 and features in private collections in Ireland, Britain, France, Germany, Canada and USA.
"I have always been intrigued by people and landscape and exploring the endless possibilities of the relationship between the two. The places that people inhabit somehow retain their energy and it's interesting to try to capture a moment in time when one influences the other. The residue is then left and it, in turn, affects every other thing that comes after. I always try to work from memory and although memory is not always accurate, the feeling is always true.
"For me my work is like a living thing, it never stops, it embraces and fascinates. I am influenced by everything; even the apparent boredom of things has a meaning" The link between people and landscape intrigues me and the endless layers that lie therein. I think Gerry Walker summed my work up very well when he said in The Irish Arts Review; "Her land and seascapes are immediate, painterly and gestural in their execution. Her figurative paintings are introspective and contemplative. They work on a different but related level. For Egan landscapes are like people- moody, complex, dynamic and never finite"
Showing all 3 results