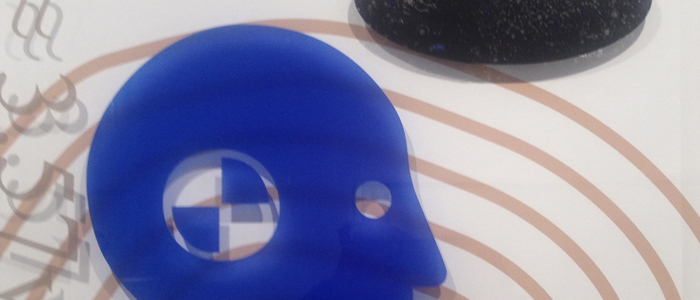 BIO
Our home-grown artist Miguel Cheta was born in Loulé in 1970. During the summer of 1984 and with the ocean calling, surfing entered his life, a discipline that he came to master and continues to practice to the present day. At around the same time he also found his love for art and now divides his time passionately between the two activities.
Glass is Miguel's preferred media, most likely because it is a material similar to water, reproducing a transparency that hides and reveals involuntarily through its reflections. It allows him to see the invisible, that space and time tend to hide.
Miguel's studies began in 2000 and not surprisingly focussed on glass. This fascination led him to study the melting process, glass-fusion, glass paste and screen printing processes for glass. He also studied sculpture with sand casting and the effect of resins. He works in mixed media using a combination of the processes that he has learnt and to Miguel the piece is not complete until even frame that surrounds it forms part of the work.
His work has been shown in collective and solo exhibitions throughout Portugal it is in private collections and on display in public areas. In 2008 Miguel won a special prize for his work which was attributed by the jury at the 7th Marinha Grande Bienale.
Showing all 10 results