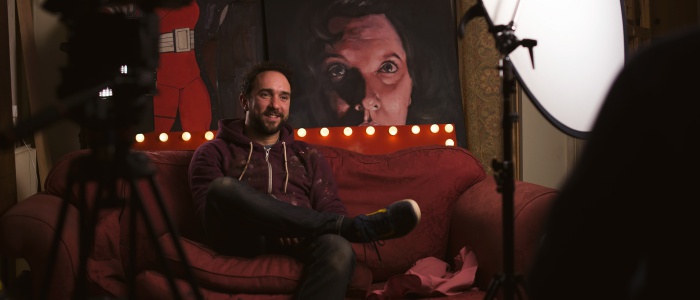 BIO
Will Rochfort was born in 1985 and grew up in Lymington on the south coast of England. He completed his studies in Illustration and Fine Art at Kingston University.
Will's fine figurative paintings are snapshots, a moment in time, the subject matter reflects this desire to capture a dramatic scene with quiet intensity. Be it a gaggle of 1950's paparazzi clicking away at the Hollywood star of the day or high rollers at the roulette table.
In other pieces, Will creates a quieter more reflective mood, the lone card player, man reading a book or a 50's rocker preening his hair, about to go out dancing. For Will the composition is key and there is a strong cinematic quality to the work and indeed movies form an integral part of his oeuvre.  Will employs a shifting viewpoint, at times looking down from above on the starlet caught in a throng of photographers or kids asleep with the board game laid out on the floor.
Will delights in the nostalgia, the excitement and optimism of an analogue age. The 1950's provide the backdrop for the glamour and a new American consumerism.
Rochford is also highly regarded when it comes to contemporary subject matter and was commissioned to be one of Official Artist for 2012 London Olympics.
Showing all 5 results