Annalù Boeretto
This artist draws her inspiration from nature and ancient Italian techniques. With an almost scientific approach, she attempts to freeze a precise moment in time and space in her three-dimensional works.
Using fiberglass, bark, bitumen, cement and Murano glass, she creates new realities, suspended worlds, imaginary architectures where the alchemy is lightness.
Her emblematic "Dreamcatchers" are invitations to reflection, moments of abstraction between suggestion, reality and fantasy, where art is the protagonist.
Colin Fraser
Light that caresses the petals of a flower, light that renders a simple white cloth into a luminescent creature draped across a chair, light breaking through a window and grazing on succulently ripe cherries overflowing in a bowl, light as a languid blanket over a slumbering figure. This is Colin Fraser's world – he has always been enchanted by light.
Colin works primarily in egg tempera. A medium used by the likes of Michelangelo that originates from the Middle Ages, egg tempera is a time-honoured method whereby powdered pigment is mixed with egg yolk and water. Using egg tempera is extraordinarily time-consuming.
Thomas Bossard
In 2011 Frederick Charles Baitinger wrote in his blog; 'A good disciple of James Ensor and Honoré Daumier, Thomas Bossard has a taste for the drama, staging and direction of a portrait. Between the serious pathos and lightness of irony, it seems that Thomas Bossard has chosen not to choose, or rather, to make good of his humor, like Sagan would say with accuracy, "the politeness of despair. "
Surpassing the framework of satire akin to a fable or children's nursery rhyme, his work takes us into a tragi-comic universe in which laughter only makes sense if it can at any time raise in us a feeling of empathy, or perhaps even more, a compassion or kindness towards the weaknesses of being human.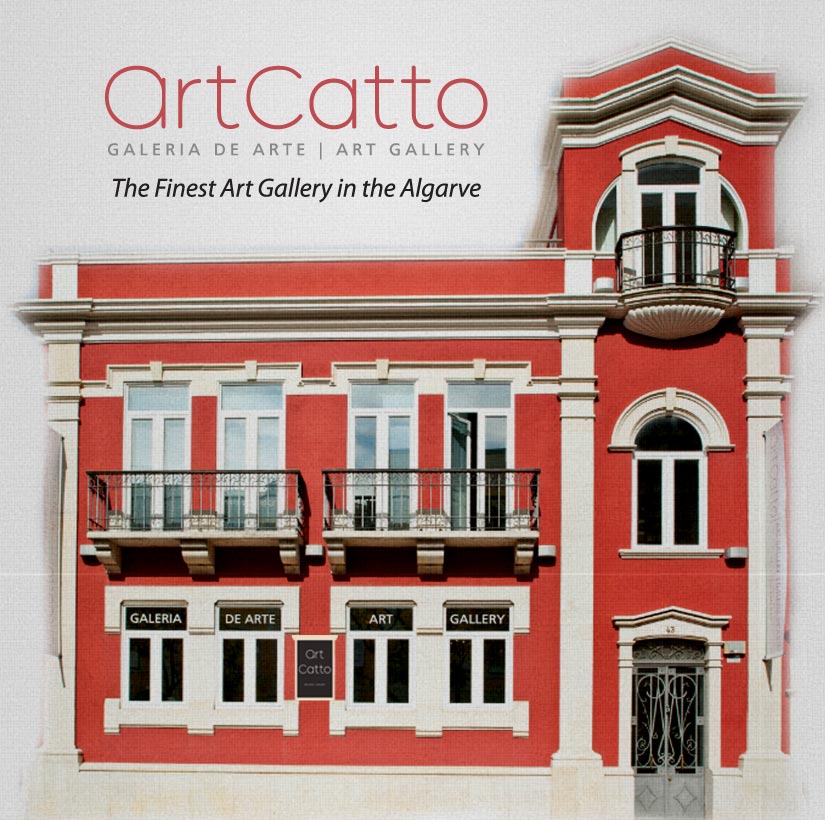 Group Exhibitions
ArtCatto Gallery in Loulé
from 4th October 2023
Shen Ming Cun
ArtCatto Gallery in Loulé
from 15th September 2023
Annalù Boeretto
Colin Fraser . Thomas Bossard
Conrad Algarve in Quinta do Lago
Craig Alan . Erika Toliusis
Lucas Hamann . Silvio Porzionato
For enquires about the exhibition please contact:
info@artcatto.com | +351 289 419 447