Shen Ming Cun
Shen Ming draws his inspiration from the ancient traditions, crafts and culture of the tribes of the Miao, Yao and Dong of the remote GuangXi region. The huge changes China is currently undergoing is putting enormous strain on the ancient way of life in these villages and as the young people migrate to cities it makes one wonder how long these cultures can survive.
O Gringo
Imbued with Portuguese culture and the melancholy of Fado, each creation tells a story, based on true historical facts. The characters of these odysseys transmit a wide range of emotions, from consuming passion to the deepest melancholy… to touch our hearts.
This is a small taste of this amazing artist. ArtCatto is staging a major exhibition of O Gringo's outstanding works at Easter 2023.
Silvio Porzionato
In 2013, he created three large installations entitled 'Codice Temporale' for MACS (Museum of Contemporary Art in Sicily) in Catania. For the exhibition, the artist produced 112 portraits, as a narration and mimesis of the passing of time through the changing of the somatic traits of each individual. A visual path in which the viewer is pushed to reflect on himself, as if in front of a large mirror which opens on to his past and his future, in an alienating continuum from childhood to old age.
Silvio Porzionato Artworks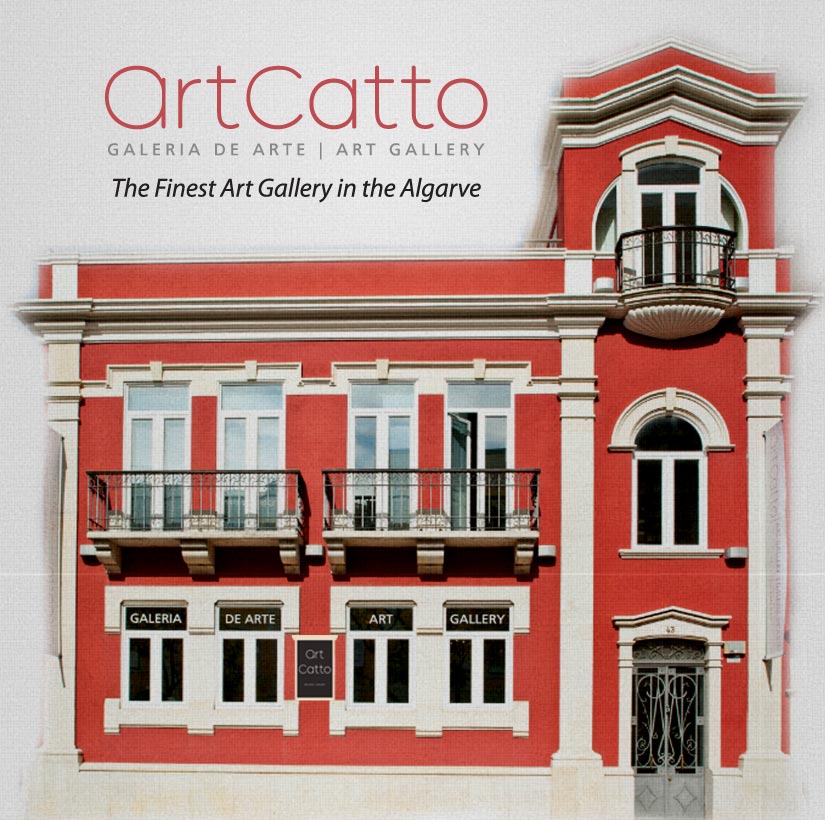 Group Exhibitions
Conrad Algarve in Quinta do Lago
from 5th April 2023
Voka . Nimrod Messeg
ArtCatto Gallery in Loulé
from 14th April 2023
Craig Alan . O Gringo
Dom Pattinson . Luc Lavenseau
For enquires about the exhibition please contact:
info@artcatto.com | +351 289 419 447